In July 2015, the Sears Department Store in New Hartford, NY closed. Swept up in the closing were several leased businesses inside the Sears store. Sears Optical was one of those businesses. The staff and eye doctor found themselves faced with the unexpected closure and many disappointed patients.
Working as an independent Doctor of Optometry, Dr. Joseph A. Carrock was renting space for his practice inside the Sears Optical. Unfortunately for Dr. Carrock , this turned out to be the second store closing he would experience. He was the Optometrist at Sterling Optical from 1994 until they closed in 2006. He then accepted a position with another optometry practice in Utica, NY until he moved to Sears in 2009.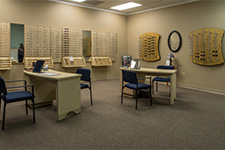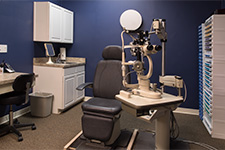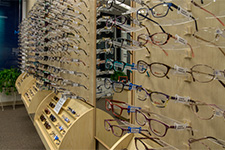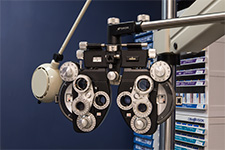 The retail eyeglass business was owned and operated by Luxottica Retail. Diane Engell was the Operations Manager and full time Optician. She had been employed with Luxottica since 2006. In spite of strong sales and a very loyal customer base, Luxottica decided to close the store along with Sears.
To keep the business open, Eye Q of CNY LLC was formed. The new office and the store with its new name "Eye Q of CNY" opened in September of 2015. It is located just around the corner from the Sangertown Square Mall in New Hartford, NY. Diane is the Owner, Optical Manager and Licensed Optician. She has a BS in Business from SUNY IT with over 14 years of optical experience. Doctor Joseph A. Carrock is a graduate of the New England College of Optometry and has been in practice for over twenty years.