Contact lenses have come a long way in the past few years, making it possible for almost everyone to wear them comfortably.
At Eye Q of CNY, we have contact lenses for people who are nearsighted or farsighted, those who have astigmatism, and those who need reading glasses, or multifocals.
If you have ever been told that you cannot wear contact lenses, ask again! New lenses are constantly entering the market to make it easier for patients to wear them successfully. If you are interested in trying contact lenses, let us know, and we will take extra steps during the examination to make sure you are a candidate. We will measure the curvature of your eyes to determine which lenses would best suit you, and then use a diagnostic contact lens to evaluate how the lens interacts with your eye. A detailed training session will then be given to make sure that you understand how to properly handle and care for your lenses.
After a trial period, you will return to the office for an evaluation of your progress. A prescription will be given to you after doctor determines your success with the contact lenses. Once you are a successful contact lens wearer, you will need the protection of polarized sunglasses. Ask us about our sunglass line when you come in!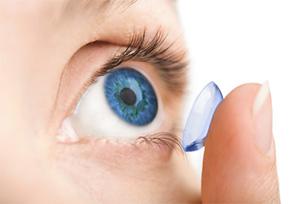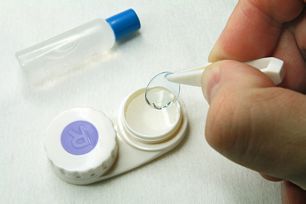 Manufacturer Links