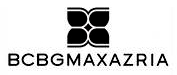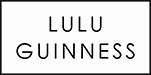 Doctor Hours
Monday & Wednesday Evening
Friday & Saturday Afternoon
Schedule your eye exam without having to take time off from work!
Our Philosophy
We offer every day values so you can get glasses when you want them.
Multiple pair discounts because you deserve more than one pair.
The latest styles and the highest quality lenses so you can enjoy them.
"A face is like a work of art. It deserves a great frame." ~Andy Warhol
Our business model is simple.
Offer trendy designs, outstanding quality, and affordable prices. We offer the latest styles, materials, sizes and meet with manufacturers representatives to ensure we have the most current designs of quality and value.
With competitive prices, you can shop locally and find a great pair of eyeglasses. Eye Q is not a carbon copy of the chain store optical.

Your CareCredit healthcare credit card can help you protect your eye health with a way to pay for the costs of vision care for you and your family.
apply now
Our office is dedicated to providing excellence in all aspects of your family eye care. We understand the value you place on your eyesight. We consider it a privilege to care for you and your family.