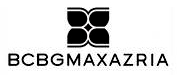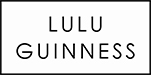 Our Philosophy
We offer every day values so you can get glasses when you want them.
Multiple pair discounts because you deserve more than one pair.
The latest styles and the highest quality lenses so you can enjoy them.
"A face is like a work of Art. It deserves a great frame." ~Andy Warhol
There was a time, not long ago, when you could go into a store and find a person who was both knowledgeable and helpful. So if you needed shoes, an electronic device or eye wear someone was there to help. With every change in technology or new styles, they were there to advise you. You could rely on their expertise. It made buying easy. You can enjoy that same experience here at Eye Q of CNY. We are a small locally owned practice. We provide that one on one attention that you will never find at a chain. Our frame inventory has many of the most popular styles and brands. We also have many styles and brands that you will not find in other offices.
We encourage you to come in and try on eye glasses. We know that eyewear must be viewed on your face to get the perfect look and fit.

Your CareCredit healthcare credit card can help you protect your eye health with a way to pay for the costs of vision care for you and your family.
apply now
We know that you have a choice when it comes to eye care in Central New York, so we strive to provide comprehensive eye exams, a great selection of glasses for any budget, and personalized care. We look forward to welcoming you to our vision care family.